The passing of a childhood hero
On Nov. 26, the world lost Stephen Hillenburg, the man who is responsible for some of the most iconic cartoon characters, beloved by millions. Hillenburg died from his battle with ALS, also known as Lou Gehrig's disease, that he had been diagnosed with about a year prior.
"We are sad to share the news of the passing of Stephen Hillenburg, the creator of SpongeBob SquarePants. Today, we are observing a moment of silence to honor his life and work." A statement from Nickelodeon's Twitter account, conforming the passing of Hillenburg.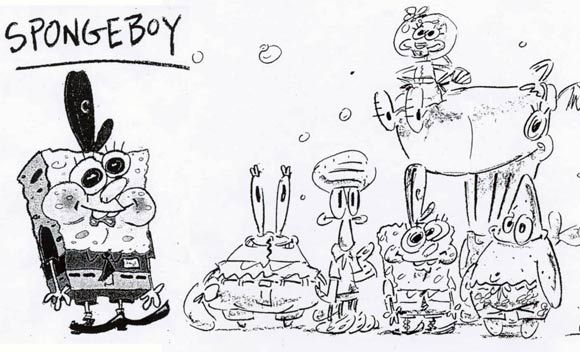 Hillenburg had a love for marine life, graduating with a bachelor's degree in Natural Resource Planning and Interpretation from Humboldt University in 1984. Hillenburg then taught marine biology to students at the Orange County Marine Institute, located in Dana Point, California. SpongeBob was first created by Hillenburg at the institute as a learning tool for students.
However, with his advanced drawing skills a few years later Hillenburg applied and got into Cal Arts (California Institutes of the Arts) where he graduated in 1992 with a Masters of Fine Arts in experimental animation. After graduating Hillenburg took up story-boarding at Nickelodeon Studios and later pitched the now famous cartoon about a sponge in a pineapple to Nickelodeon Studios and its history after that.
Then, in 1999 "SpongeBob SquarePants" premiered, with Hillenburg as the director, creator and producer he even story boarded the first episode. "SpongeBob SquarePants" gained more popularity, before getting a movie on the big screen, which premiered on Nov. 14, 2004 with a budget of $30 million and fetched $140.2 million. After that, Hillenburg left the studio of Nickelodeon feeling his job was complete and crew was capable of continuing without him. Though, he would return time to time to check up on the show and crew.
Yet, with SpongeBob's astonishing popularity the show has been unsuccessful in garnering any Emmys, to spite it's nine nominations. However, "SpongeBob SquarePants" and Stephen Hillenburg have taken home multiple Annie awards (awards for achievements in animation) and Kids' Choice Awards.
Later down the line with a second movie, "The SpongeBob Movie: Sponge Out of Water" Hillenburg helped with the movie by co-writing the film. Finally, he returned to the Nickelodeon studios and was beginning production on the third "SpongeBob SquarePants" movie.
Now tributes are coming in from all over, for the late Stephen Hillenburg, thanking him for all he has done. A lot of people, along with thanking him for their childhood memories of SpongeBob also wanted to thank him for the memes taken from episodes of his show.
During his life time, Hillenburg created one of the most beloved cartoons ever, which has two movies (a third movie coming in 2020), a Broadway musical, a float in the Macy's Thanksgiving Day, a cameo in Superbowl LII and millions of fans. Though Hillenburg is gone, he left behind a legacy that will give life to his name for years to come and a cartoon that will have millions laughing and having a great time watching for just as long.
About the Writer
Katie Jones, Staff Reporter
Katie Jones is currently a senior at Manatee, and a returning member of the Macohi. Jones enjoys all forms of art, specifically digital and animation....